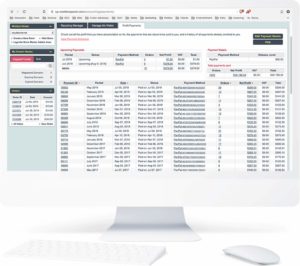 Our white label webhosting is the ultimate problem solver and business builder for web developers and designers. You need to get your clients into a good web hosting plan so you can build their site. You also don't like the customer service of the big hosting companies, and it would be nice to make some recurring revenue off of your efforts. Yet you don't want the hassle of running and managing your own servers. You're not a sysadmin. That's not your business.
The answer is to do what you do best, and let another company do what they do best…webhosting. Your customer service will be much better this way, plus you'll have a system for generating recurring monthly revenue. It's truly an evergreen side business or full time business if you want it to be. I know, because I've made over $30,000 at it without even trying to market it. That is just the cumulative revenue from my normal clientele over the years.
This is the beauty of white label reseller hosting.
How White Label Webhosting Works
As a reseller of white labeled hosting services, you get to sell a product and service that your clients already need. Yet you don't have to become a sysadmin and take on all the headaches of managing servers and learning all about the latest security threats. Let experts do that. You already have a web design business, and you're good at it. The goal of white label webhosting is to let the hosting company do that kind of heavy lifting. They even run a first class tech support system with friendly and prompt responses to support tickets…unlike the Big Hosting Companies, which often have 24 hour response rates.
Running a first class webhosting business is what the white label hosting company does. That's their business, and they do it well, so you can focus on your core business.
Your Clients Only See Your Brand
You just apply your brand to the provided website and market it as you wish (online or through your personal client relationships). Or build your own custom website around your brand and go for a mass marketing strategy. It's your choice. Your clients' webhosting dashboards will be on a domain of YOUR choice. Even their Nameservers will be on domains of YOUR choice.
Your clients will likely never need to interact with the brand of the white label webhosting provider. Their role is to stay in the background and let you manage your relationships with your clients.
Tips For White Labeling Web Hosting Services
There are many strategies you could use to build a solid business out of using a white label web host strategy. I've personally earned nearly $30,000 in commissions from recurring monthly sales. It keeps my clients close. When they have questions, they can put in a support ticket directly to the hosting provider and get 24/7 service within minutes. But they also know that they can give me a call and I'll help them whenever they need it. I can always enter a support ticket for them and follow up if necessary.
This kind of white glove attention and operational flexibility will help you sell more webhosting accounts. You can turn this into a highly profitable business, complete with passive income. Your clients maintain complete ownership and control of their account. But you get the credit for their positive customer service experience. It's a win-win.
Here's how I organize my white labeled services
I sell my clients on my own website development package. Hosting is not what I lead with, but that's my business, not yours. You could go a different route.
I include the first year of webhosting in my proposal. This way, I don't have to do any additional selling. I just need to let them know that I'm including free webhosting in the first year, and the renewal won't come around for another year.
I purchase their webhosting at cost. Since you can set your own prices, you can set your profit margins as you wish. When the account renews in a year, it will be at the retail price, and you pocket the difference.
You decide the markup and included services in your plan. I only sell high end, unlimited plans, unless I'm working with a client who has a very low budget, like a nonprofit. You may come with a different strategy that works for you. You can adjust your profit margin easily from your reseller dashboard.
I don't try to compete on price with the big hosting companies. For me, it's about convenience for my clients and brand loyalty. My clients only interact with my brand.
Customer service, server management, and 24/7 tech support are handled by a multinational company with a very knowledgable IT staff. Response times are generally just a few minutes for support tickets—much better than GD's 24 hour turnaround promise.